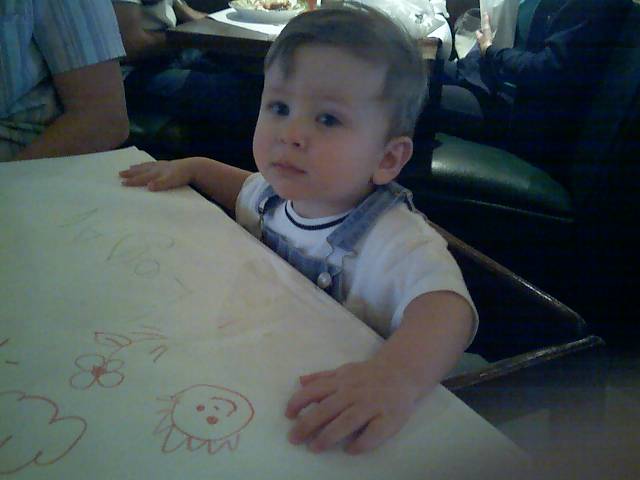 Yesterday the family went to Macaroni Grill, the first time Logan had ever been in a restaurant. He behaved so well, as long as something kept his attention. Unfortunately, there weren't many people there for him to watch (it was dead a little after noon--very strange). We had to take up some of the slack with bits of bread. He gobbled down his baby food the minute we got there.
My little man is about 10 months old now. He looks so much older in this picture.
I also hit the LNS, which I hadn't done in a long time. I picked up a few threads for an exchange and the Just Cross Stitch Christmas preview and Halloween issues. There are a few I want to do from the Halloween issue.
Our main purpose for going in to Austin was a trip to Sam's. We picked up a few things, including 14 pounds of powdered sugar. I go through a lot of the stuff.