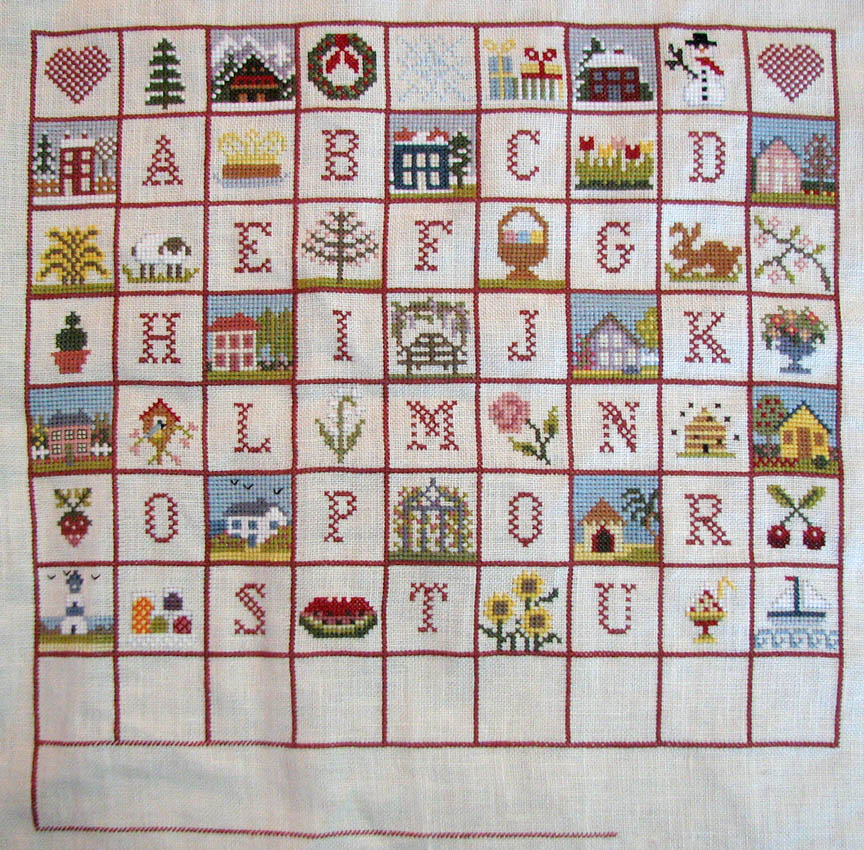 I am now up to date on this piece! If you wonder what the second block is, Maryse said it's jam jars. I was wondering there. You'll also notice that I only have two lines to go and then the outer border. Yay!


Simone
explained the missing W: apparently the old French alphabet didn't have the W or J. Bummer. I'll probably either cram the Y and Z into one block or replace the middle image with a letter (which do you think is better?). I'm an editor, and I can't have a missing letter in the alphabet. They'll take away my
Chicago Manual of Style
.