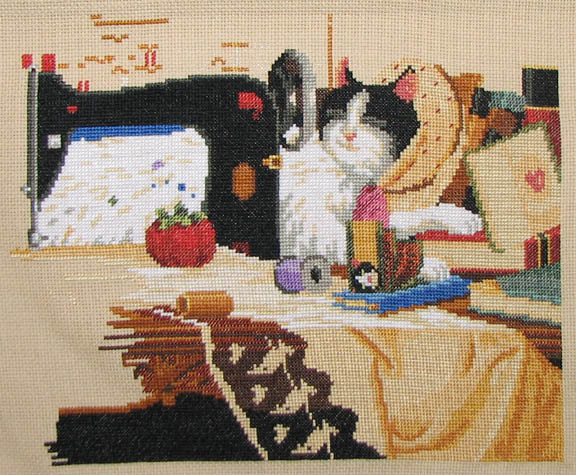 I finally finished this quarter of Maggie the Messmaker. One of my goals was to finish this piece this year, but that's not going to happen. Oh well, I still want to make some progress this year. It's a cute piece, even if it is a Dimensions kit (cough, gag).
Also, here's the promised photo of the needlerolls I've stitched. I moved them around so you can see them all.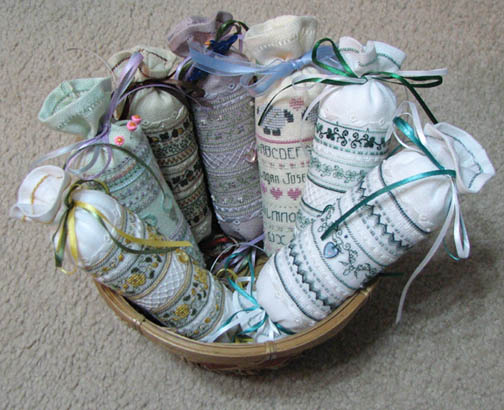 Oh, and Anubis kept trying to get in the shot, so I took one of him. He was purring so hard he couldn't keep his eyes open. Poor kitty is on a special diet because he throws up so much (food allergies, the vet says), which makes him hungry a lot. And of course for kitties, hungry = affectionate.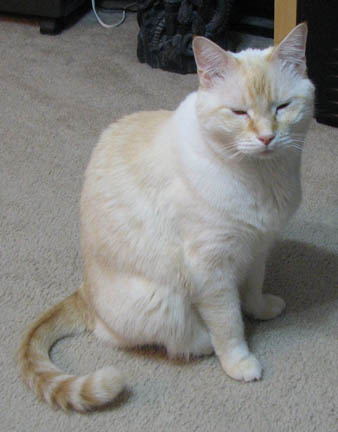 Diet: My own diet is going OK. I've been getting on the treadmill in addition to working out at the chiropractor's. I thought you were supposed to just lie there while the chiropractor worked on you, but man, I get out of there sweating! Right now he has me on the treadmill (forward, sideways, backwards) and doing exercises for my back and legs. I'm getting better, but I still hurt a lot. (My bad back is a result of my pregnancy, by the way.)