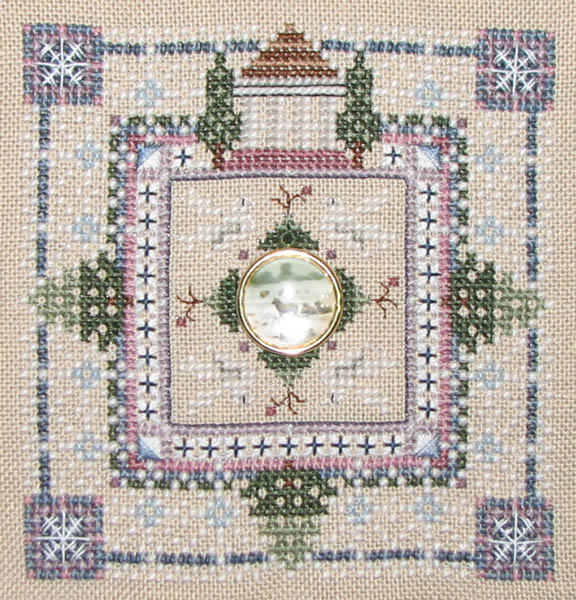 I finished this Just Nan piece last night while we watched
Lost
. Next, I'm going to start on the last of the four, Summer in the Square. Then I can think about how I want to finish these. I know I want to do a wall hanging, but I need to find the right fabric, cording, and ribbon.
Speaking of
Lost
, Matt and I just aren't getting into the series. A friend lent us the first season. We're finding it--
ahem
--boring seven episodes in. A lot of people like it; I wonder why we don't. Probably not enough action and too much back story for our tastes. I like the little spooky bits, but there just aren't enough to sustain my interest. I think Matt's on the verge of putting the DVDs away.
Diet:
I've done pretty well on the diet this week and have exercised every day for half an hour. That's a lot for me. I think I've managed to lose almost all the weight I had put on during my bad week around Halloween. I had to take care of Logan Friday and Saturday, and toting him around has hurt my back a bit. Matt's been incapacitated after having a vasectomy. He's been incredibly calm about the whole thing. I think I was more nervous about it than he was!