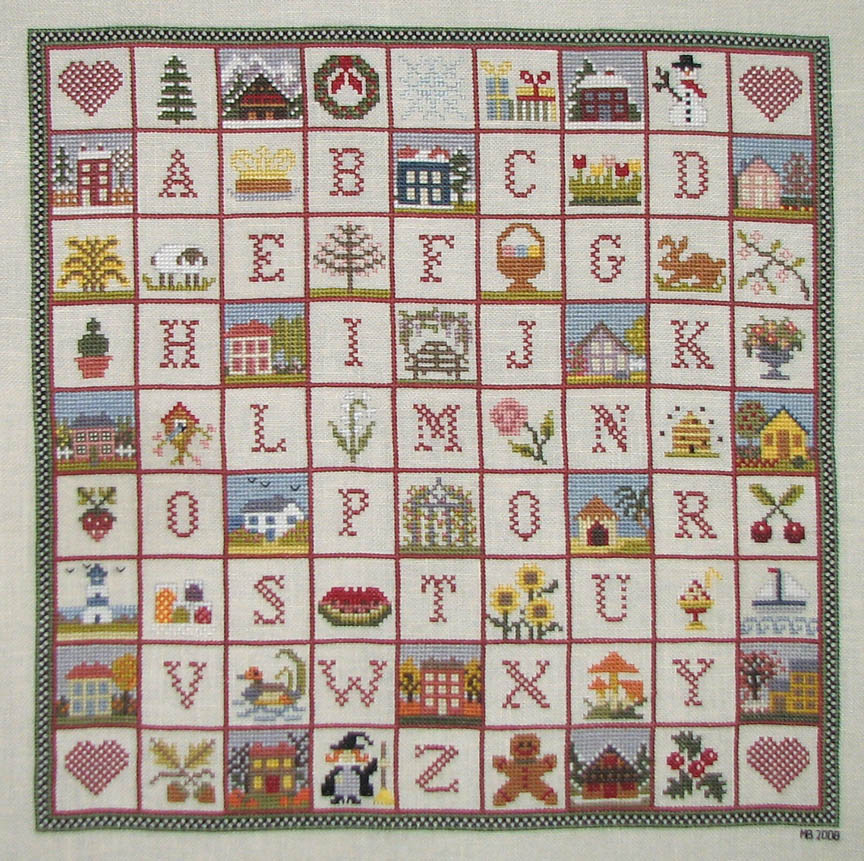 Hurray! This one is finally done! I'm going to make a quilted wall hanging out of it, but not immediately. I'm sure the finishing urge will strike at some point. If you'd like the pattern for this piece, it's on
Maryse's blog
.
Right now I'm stitching on Just Nan's Autumn in the Square. I'm also going to work on a needlebook for the
Monthly Finishing Challenge
. Just two left for the year, and I've done all the others.
Longhorn in the family:
Matt's now an official UT student! He starts classes in the spring. It means tons of student loans, but hopefully in two years he'll have his degree and can start making the big bucks, rather than the no bucks. :-) Logan had his "Future Longhorn" outfit on last night as we watched the trick-or-treaters come to the door. Yes, that's two college educations we're going to have to pay for.