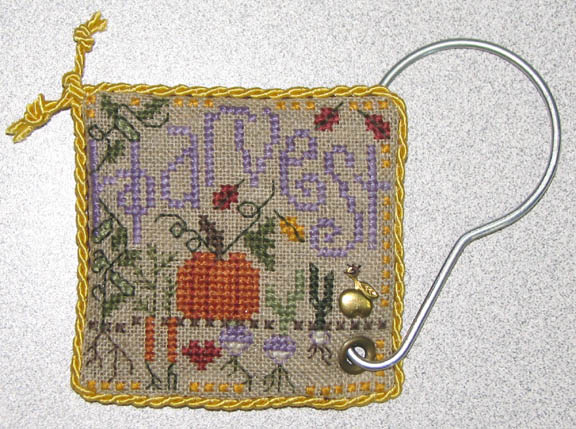 I received this cute piece from
Su
. It's Harvest by Shepherd's Bush. It's stitched on 32-count linen and is so cute. I love all things fall and winter, so I'm thrilled. Thanks, Su!
More family laid off: We heard that Matt's father had been laid off from a company he had worked for for 38 years, and with only about four weeks severance pay. What a damn shame. He's going to be visiting us in December, and he gets to meet Logan for the first time (and me too!). We'll be glad to see him, but what a sad time for him. He and his wife care for numerous foster children, too.
Daycare, ugh: We go today to look at a daycare center we're considering sending Logan to when Matt begins school in January. I'm so nervous about the whole process. Logan screams bloody murder whenever one of us even leaves the room. I know this is going to be hard for him, and I'm not looking forward to it. We plan to start him out a few hours a day in December.