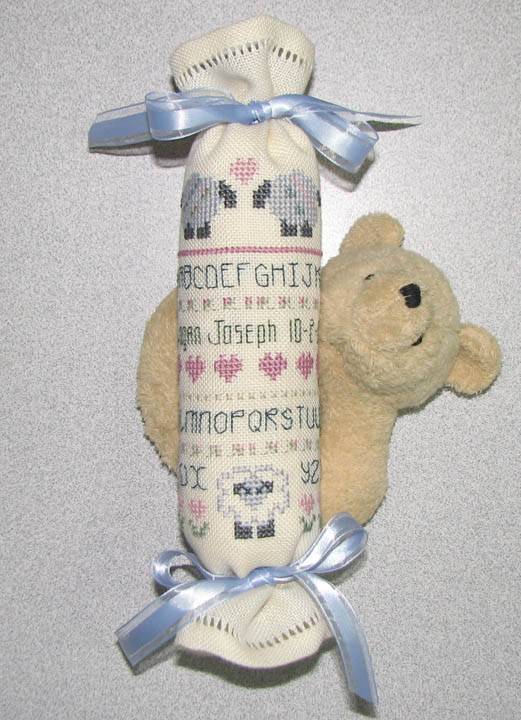 Here's the finished product of Little Lambs by Shepherd's Bush. I used some ribbon I scavenged from Logan's baby shower to finish it up, which I think appropriate. I just love this little piece. It's the first thing I've stitched with his name on it. Thanks so much, Carol, for sending me the chart ASAP!
I need a bigger basket for my needlerolls!
There's a
discussion on the Wagon BB
about the discontinuation of the DMC color cards with the actual threads on them. I've wanted one for a long time now, so I went ahead and ordered one from the
DMC website
. I can't imagine that a printed card would be as helpful.
Mini vacation:
Matt and I took off tomorrow to get ready for our weekend getaway to San Antonio. It'll be the first time I'm away from Logan. Eek! I'm sure I'll manage, but I'll miss him.