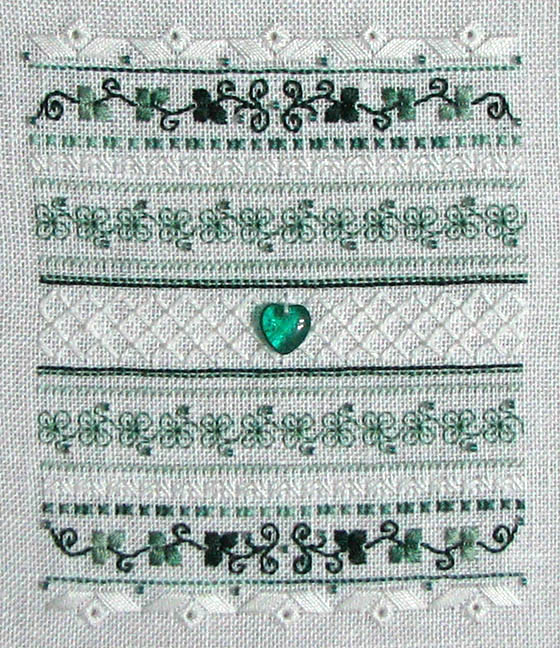 I finished the stitching on this Sweetheart Tree needleroll last night. I thought it was convenient that the Monthly Finishing Challenge for the month was needlerolls, but it has to have a hem stitch. I don't think the normal finishes for the Sweetheart Tree needlerolls qualify as a hem stitch, so I'm out of luck. I want to keep my finishing of all these needlerolls uniform so they make a nice set. I may be able to find something else I can stitch and turn into a needleroll.
I thought I had a good green ribbon, but it's not quite blue enough and doesn't match the green used on the needleroll. That means I'm stalking eBay for just the right ribbon. Web photos aren't terribly reliable for color matching.
Many thanks to
Carol
for the chart and
BeckySC
for the strand of Needle Necessities!
If you'd like the chart, leave me a comments and I'll draw a name.
I played with my polymer clay yesterday and made some pins. My mom thinks the pins she gave me have glass heads, but if they were plastic, at least they didn't melt! The flowers should be sturdy enough to use as marking pins, but the birds are purely decorative. I could also use these on pinkeeps, I think.