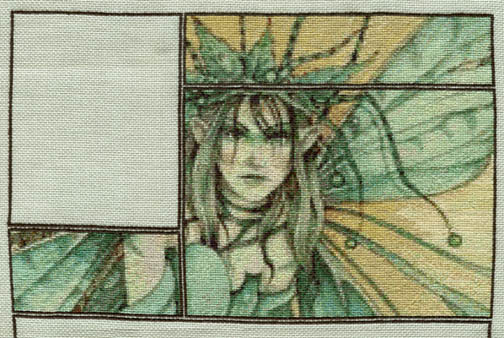 I finished my section (top right) of Wanda's HAED round robin piece. It's Verdure by Linda Ravenscroft.
This weekend Mom's coming for a visit--arriving Saturday morning and leaving Monday morning. It's a really long drive (Louisiana to Texas) just for the day, but she wants to see me and help. I'm going to see if she can help me finish my Garden Exchange piece (hehe).
Next on the stitching agenda is The Awakening. I haven't finished my page for this month, and I only have a week left!