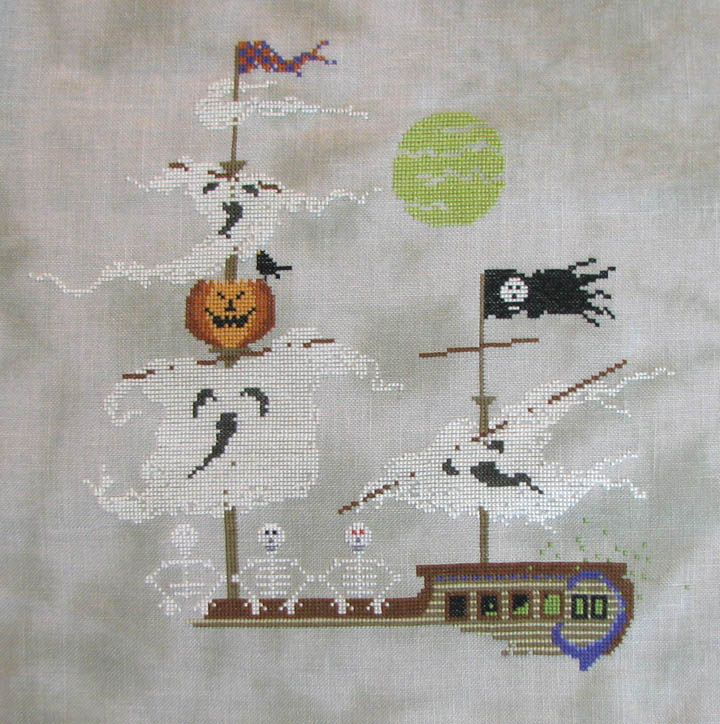 I've finished the second mast now. I think I'm going to switch to Maggie the Messmaker for a while. That piece is my goal for the year, so I need to get going! I'm putting off starting a new TW as long as I can because of these WIPs. It's so tempting!
Update on the kid and husband:
Logan is in good spirits and just has some sniffles and coughing left over from his illness. Matt is still feeling bad and isn't going to class. I'm exhausted from taking care of everything. Whew!