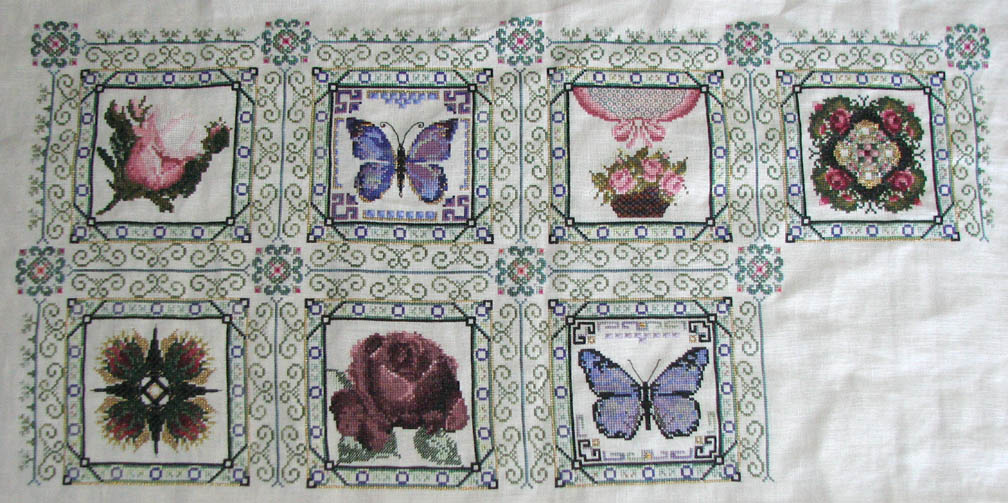 Here's the next installment of Chatelaine's Rose Quilt. The piece is huge, so it's hard to get a good picture of it. Next up is this month's part of Damier.
Baby update at 8.5 months:
Logan is about to break out his first tooth; it's very close to the surface. His initial bout of upset, fever, and not sleeping from teething seems to be over, except for the not sleeping at night part. He's also creeping across the floor now. He hasn't quite figure out how to get up on all fours and move. He can get up on all fours just fine, but then he seems to be at a loss. He's also learned how to blow spit bubbles. Here's a strange bit: There's a commercial (Gamestop, I believe) that has a video game monster talking. Logan has cried every time he's seen the commercial. The sound doesn't bother him, but apparently the sight does. Poor guy.