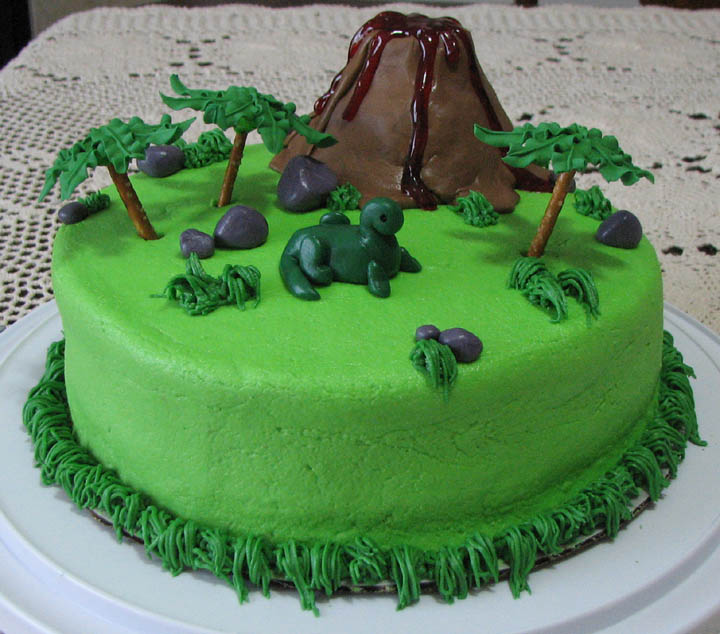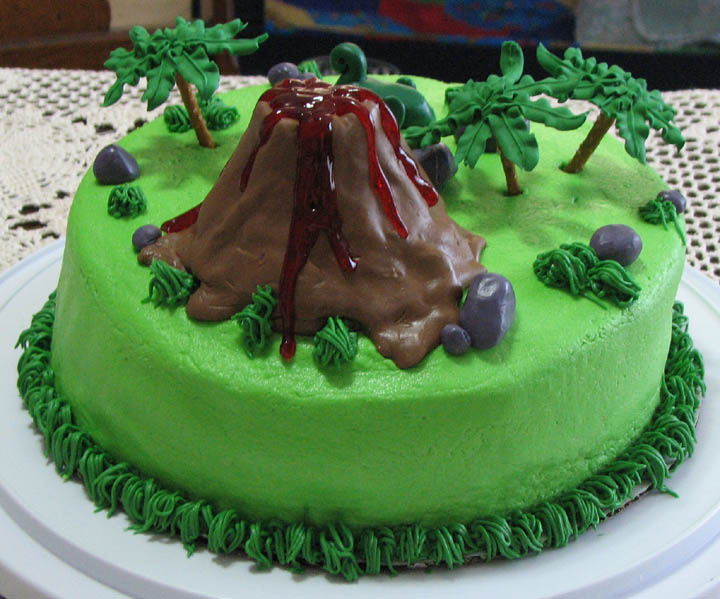 I made this cake for the nanny's son's birthday. I am rather pleased with it, though I see the flaws (the icing is saggy in some spots).

As for my stitching, I'm almost finished my square of Rose Quilt, so a pic will be coming soon. I'm also working on my piece for the biscornu exchange. So little time for stitching lately.

Abi asked if I have any tips on making a companion cube cake. The one I showed a while back came from the grocery store and was pretty pathetic. I have plans to make one myself, but it will be fairly elaborate.

Carol asked how I can make all these cakes while being on South Beach. Well, after I didn't lose any weight the second week, I got very discouraged and depressed. And of course went off the diet. I'm trying to be good now but having limited success.