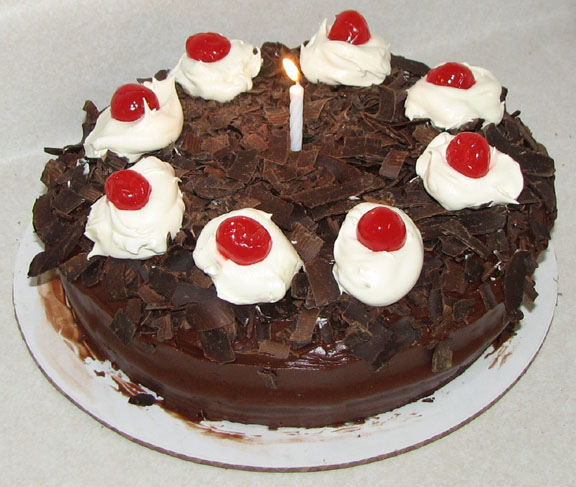 The cake is not a lie!

OK, you have to know the computer game Portal to get that. I made this cake for Matt and his friends. I discovered that I like cake mix cake better, but it's really too flimsy to be decorating. The thing nearly fell apart when I moved it. So scratch it is!

Jo asked if I've gotten my stitching mojo back. I didn't lose it completely, but cakes have been taking more of my attention lately. I just don't have the time to stitch, but I work it in here and there. Oh, and I've been playing City of Heroes more. There's a new archetype that I've been spending my time on.

Speaking of stitching, I had to throw away my Daylight magnifier. I was getting black powder coming out of the gooseneck again. The clamp also cracked. So now I've resigned myself to a smaller magnifier that hopefully won't have the same problem with corrosion or whatever it is. That stuff is very scary when you're working on a huge, expensive piece like Rose Quilt that can't be washed.