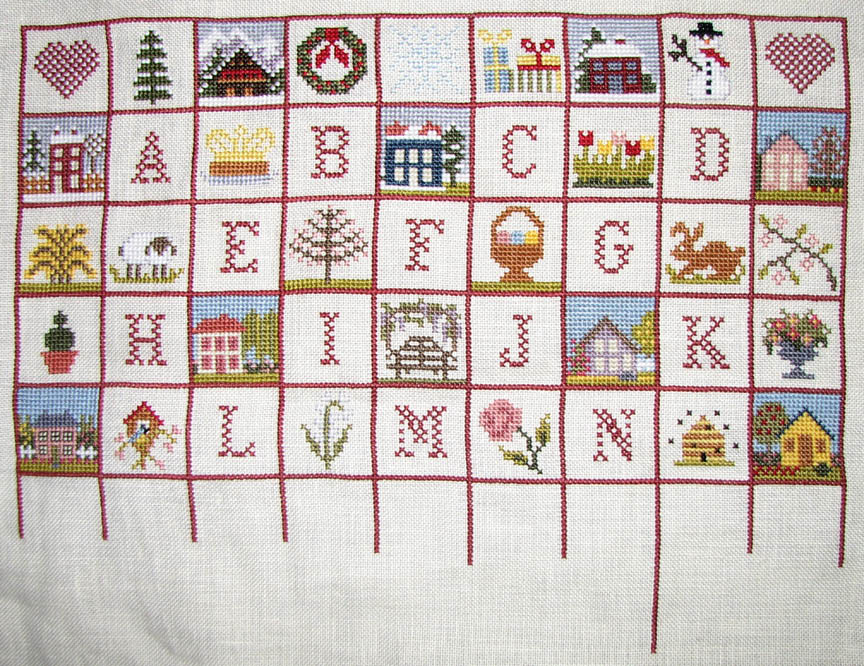 Here's the next installment of Damier. I love the little bee hive.
I also added the frog charm to my Spring Peepers biscornu. I saved over the old pictures.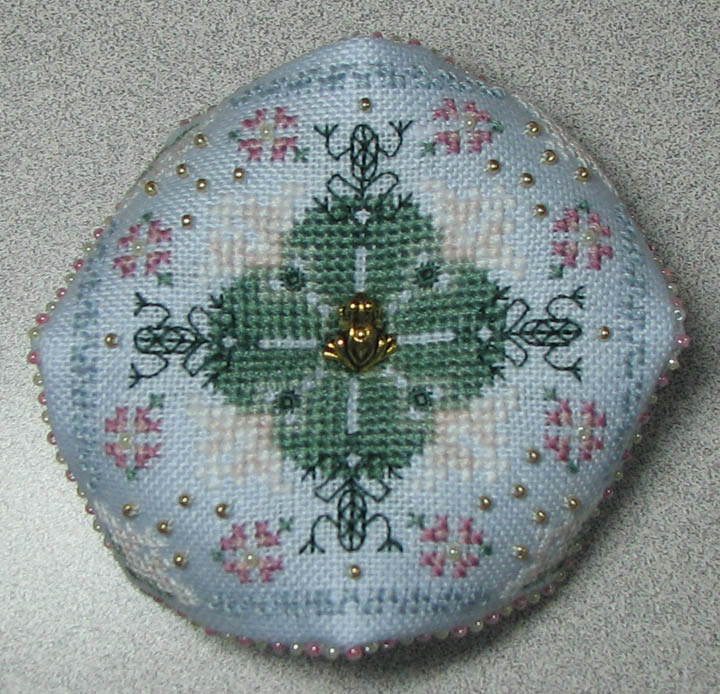 Oh, I did not have to bake a second cake today. I just made spaghetti for the guys (one less guy than normal, unfortunately).