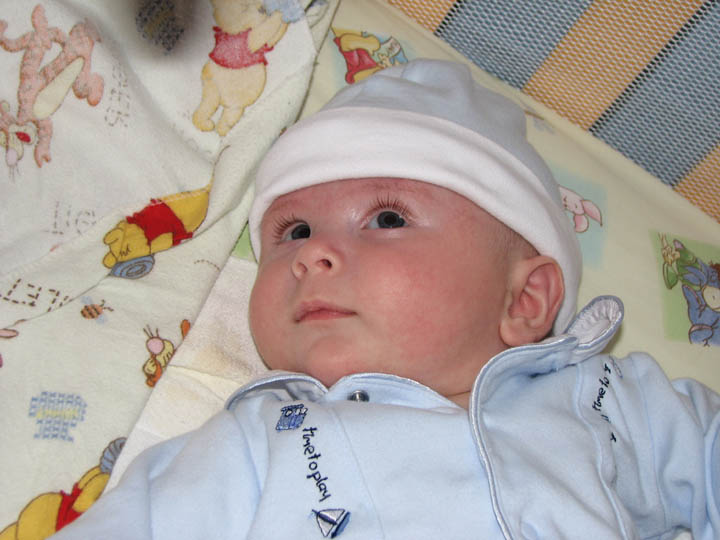 Logan gave us his first laugh today, so we had a very good Christmas at home. He also rolled over onto his face, which he didn't care for very much, but it's progress. We're all doing well, other than me with a cold, but Logan hasn't caught it yet, thank goodness.
For Christmas, among other things, I got a
V press
in order to make my own frames. We always had trouble getting the corners just right, so this should help a lot. Matt makes the wooden frames with all his fancy power tools, and now I can put them together and lacquer them.
I'm still stitching on the next block of Chatelaine's Rose and Butterfly Quilt. I'll post a pic when I get done with it.