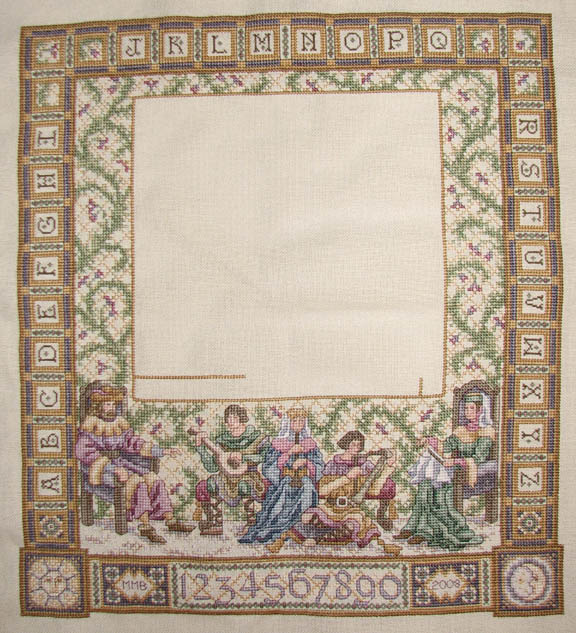 I finished the final figure at the bottom, so that's a second border done. I'll work on the innermost border next. It looks pretty straight-forward, so it shouldn't take too long. The castle will, I'm sure.
I've uploaded a pic of
Angel of Summer
, which is a gift for my mom. She can choose whether she wants to see it now or not.
I bought some clay cat ornaments from Lori (see pics below). They are: Anubis, Hathor, Horus (our kitty who died last year), Fancy (my mom's), and a calico for my boss. Let me know if you need Lori's contact information. She's selling them on the Wagon BB. See a
bigger pic
.
Baby:
Logan gets his two months' shots tomorrow. I'm so not looking forward to that. I hope they don't make him feel too bad afterwards.