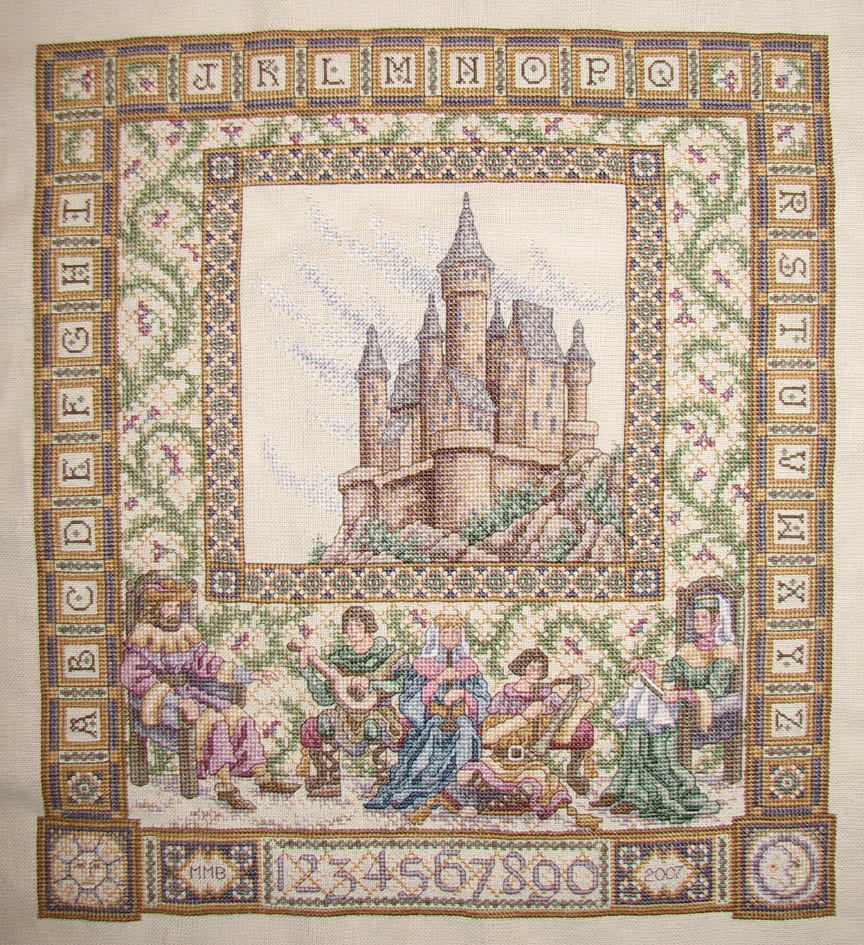 I'm done!!! Wow, I finished this one faster than I thought I would. I had to change the date from 2008 to 2007.
I stitched the kit and ran out of 11 colors, out of a total 57 colors (not much for a Teresa Wentzler). I had lots extra of two of the main colors. Whoever figured this kit out did a lousy job.
So now I guess I'll work on Chatelaine's
Rose and Butterfly Quilt
since I'm way behind. I'm also getting my materials together for the Valentine exchange on the SBEBB. I think I know what I want to stitch.
I go back to work tomorrow--a day and a half and then the Christmas break until January 2. Woohoo! That means I don't have to take care of Logan alone. He's a sweet baby, but the screaming really gets to me.