I received a HUGE Halloween exchange from
Marie
yesterday. I was amazed at all the neat stuff! Her stitched piece from Trail Creek Farm is so cute. The hanger is great, and her finishing is immaculate. She did such a nice job on it.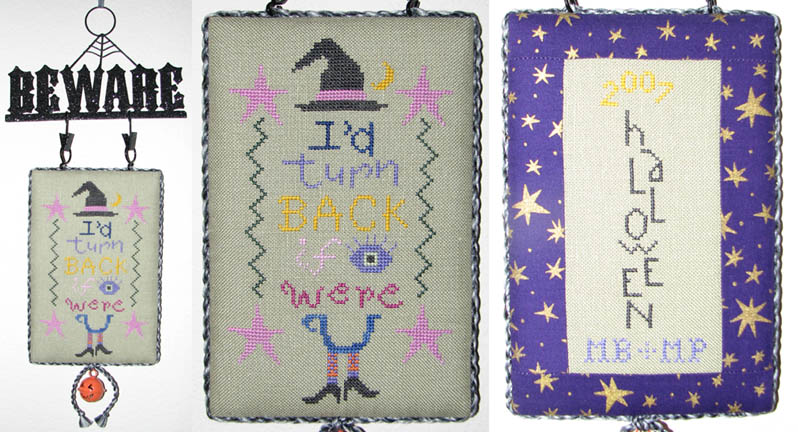 She also sent a multitude of goodies. I love it all, but especially the Dracula bag and the needle magnet. I use my current needle magnet, but I've looked for more attractive ones. Marie found one! If I had seen this one, I would have bought it myself! It's a little ghost and pumpkins--so cute!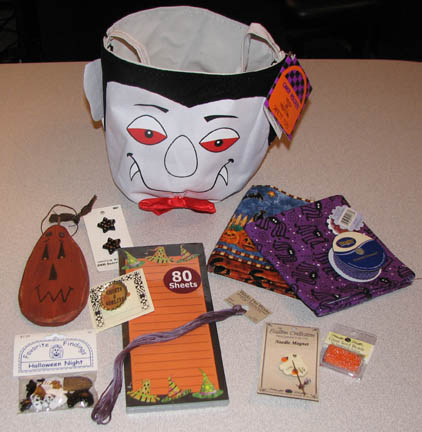 Marie even stitched up something for Logan--a whole bunch of bibs. She is truly generous. Thanks, Marie, I love it all!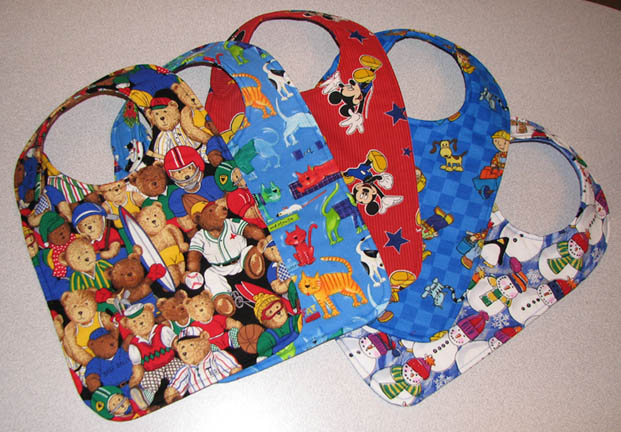 Baby update: We're doing the breastfeeding, pumping, and supplementing with formula. I think I'm actually producing less milk now. I'm getting very discouraged about the whole thing and am about to say forget it. Here's a new pic of the boy--think he'll be a model someday?