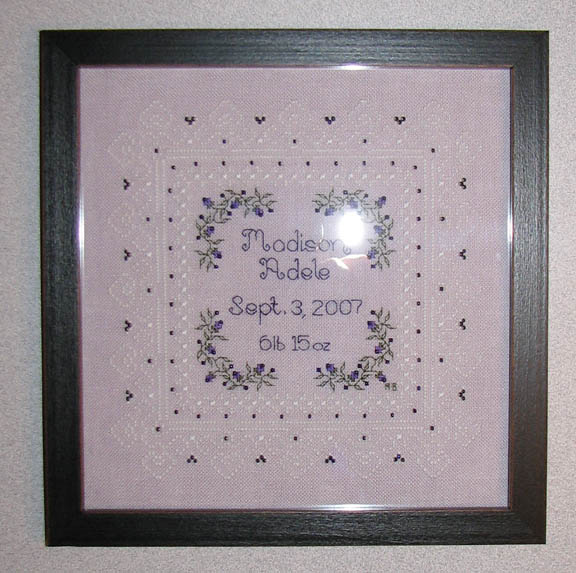 Matt picked this up from the framer's for me yesterday. His friend went with him and was surprised and dismayed that the LNS workers knew him on sight. lol.
I also finished the backstitching and vines in the outer border of Castle Sampler. I still can't sit for very long at a time, so I get in a few stitches here and there (I'm off work till January with the baby). I've run out of 610 from the kit and had to supplement from my stash. They really underestimated on this one. It didn't even finish the backstitching in the border, and I still have the letters and BS on the inner border to do in 610.
Baby stuff:
Thanks for the kind words and support about quitting breastfeeding. I don't cry much now, so that's an improvement!