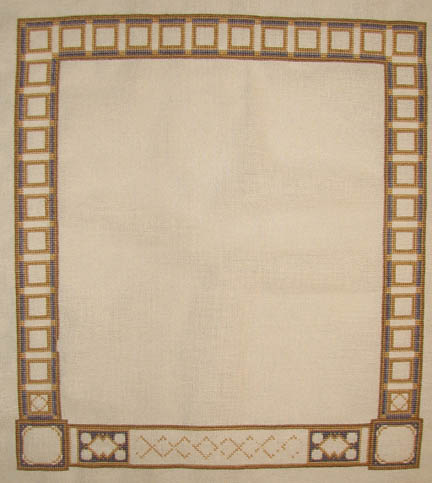 Here's where I am with Teresa Wentzler's Castle Sampler. A good portion of this was done while I was lying in bed on my side recovering. That is not an easy position to stitch in!
I am still recovering. Sitting for very long is painful, so I'm still lying down a good bit. My stitching work has slowed to a crawl, but I'm enjoying it.
Baby:
Wednesday we can start feeding on demand rather than every three hours. Yay! I just hope the little guy doesn't demand too much. Today he was a terror all morning, not settling down to sleep much at all. Wednesday is also the day Matt goes back to work. I'm not looking forward to that. Matt does so much, and it's scary to be on my own. My breastfeeding continues to dwindle--sad but nothing I can reasonably do about it.