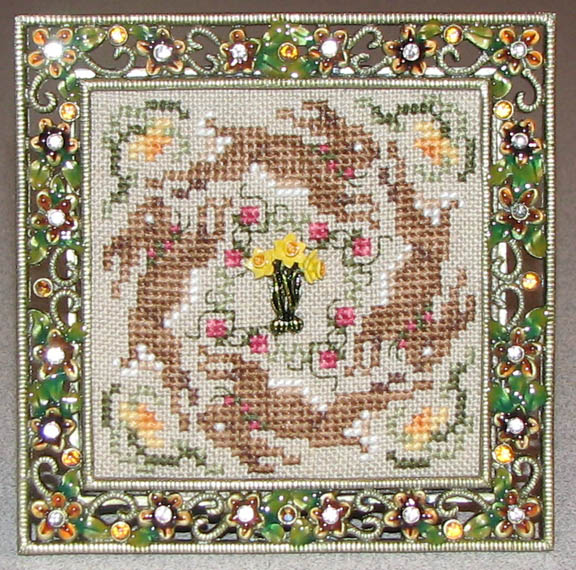 I finished up this Just Nan piece today. I used the recommended frame but without glass.
I always have trouble getting the linen squared for these little pieces. I iron it, think I have it straight, apply the interfacing, cut it to size...and then see it's not straight. Ugh.
But my nitpickiness aside, I like the piece. It was a quick, easy stitch.
I signed up for the Halloween exchange on the SBEBB, even though the mail-out date is five days after my due date! Becky said I could send the package to her, and she could mail it out for me--very sweet of her. So now I'm looking at Halloween charts. The hard part is going to be narrowing it down! Any suggestions?