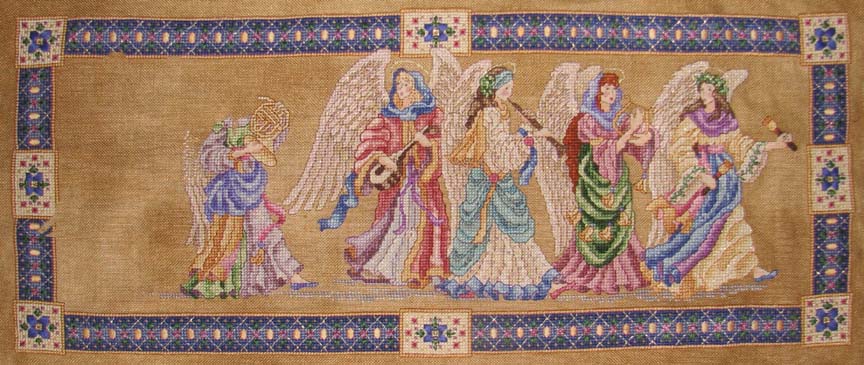 Yes, it's a headless angel! I pooped out on this one pretty quickly. I don't want to get sick of it again, so I'm putting it away for a few more days. Every other stitch is a fractional, so I can see why it's driving me nuts. There's almost no straight stitching at all.
The backstitching on the rose parts of the angel in progress is very light, I find. I'm thinking about pulling it out and using a darker color.
I started working on the finishing of
TrickORTreat
today. Ugh, I really hate it. It's a royal pain in the butt. I am never getting another one of these boxes again. The
bluebird box
by Just Nan is very cute, but I keep reminding myself I'd have to put it together. Blech!
Oh,
Monique
posted a pic of a cute
Harry Potter pattern
. I'm thinking about stitching it up real quick. But Hedwig's white, not brown, right?