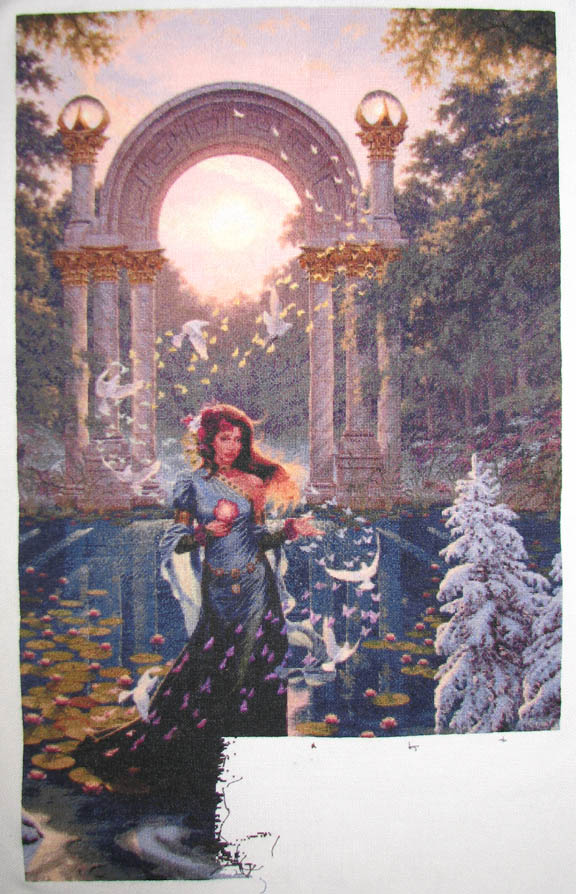 Here is the next partial page at the bottom of the piece. Just three more full pages to go (and the partials, but they're quick).
I did need a little break, so I did a small gift piece that I can't show right now, and I started on Just Nan's
Daffodil Run
.
I also received the fabric for two Jeannette Douglas pieces,
Take Time to Stitch
and
Summer Stitches
. The R&R Reproductions fabric was very wrinkled, so I've emailed the store to see if it's supposed to be. I'd hate to wet it to iron it (the only way to dewrinkle linen) and have the color run. I've had that happen before.
I won an auction for the chart for
Take Time to Stitch Too
at a good price. I should have enough fabric for that one too (assuming it calls for the same fabric). And now I'll be good!