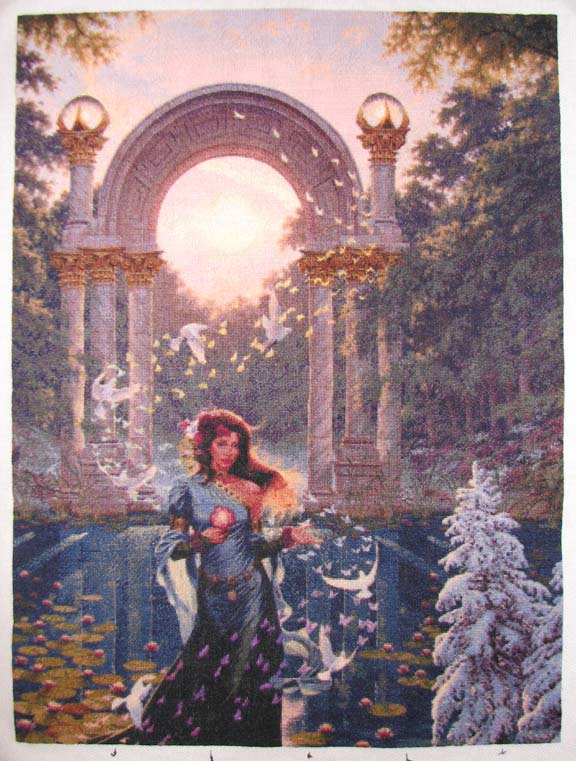 Hurray, I finished the row! I have 5 full pages and a few partial pages left. Looking at the next few pages, I see they're big blocks of color, so they should go fast.
My clip-on magnifier has been shedding what I think is graphite all over my stitching. I am not a happy camper about this. I tossed it and need to buy another. I'm not getting another Daylight!
I received Nicki's HAED RR, so I may work on that next. The theme is faces, and I know just what I want to do!