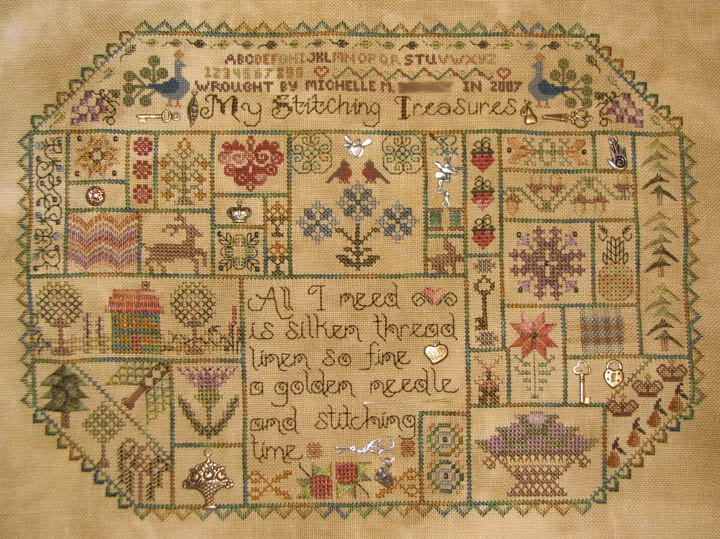 I finished My Stitching Treasures by Jeanette Douglas today. This piece first caught my eye at last year's stitching retreat. A lady was working on it and was having a terrible time with it because of the tedious over-one. I fell in love with the piece and don't mind over one.
It was a remarkably fast stitch, considering the amount of specialty stitches and over-one sections in it (32-count fabric too!). I would have finished it earlier, but I lost my mojo and the top block didn't interest me much. I picked it up again last night and am so happy to have finished it.
I have the wooden box it goes in. I haven't figured out if I'm brave enough to finish it myself or have it done professionally.
By the way, Matt gave me this whole kit last year for Christmas. He chickened out and asked Jeanette Douglas get all the many pieces. She was very sweet about it too.
I haven't decided what I want to work on next. I'll probably play computer games for the rest of the day anyway.