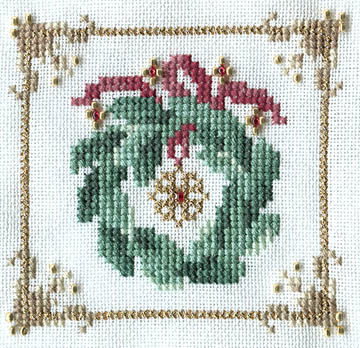 I finished Yuletide Wreath Ornament for Cathy's round robin. Hers is all Christmas ornaments. This is the last Just Nan RR obligation, and I should be getting mine back soon!

I'm enjoying my HAED again, so I may work on that some more. I'm highly tempted to start a new HAED, but then I need to work on The Awakening too. Decisions, decisions. I'm just glad I've gotten most of my mojo back!
Baby: I have another doctor's appointment next week where they'll do genetic testing. I hope all goes well. I've finished 15 weeks now. I think I might be feeling the baby, something like very faint flutters.