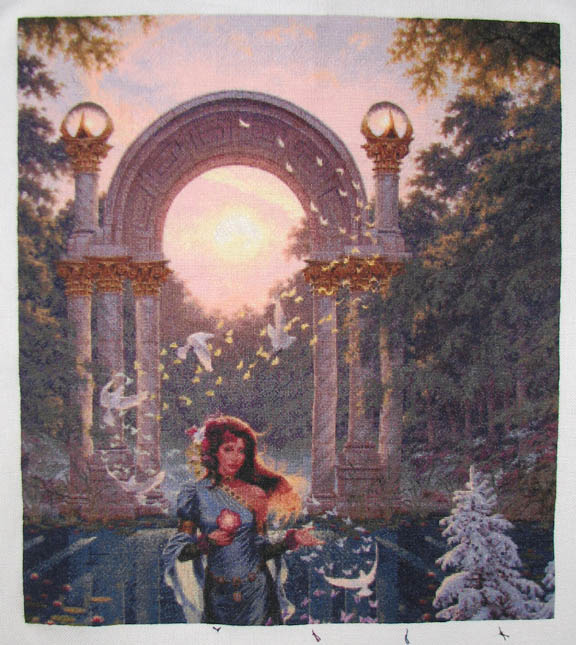 I finished the row today. I really like the snowy tree.
So now I'm 70% done--woohoo! I have 10 full pages and 8 small pages left to do (I miscounted earlier). I might actually finish it this year!
The other HAED I have kitted up is Eternal Promise, not Pearl Princess, so I may put a few stitches into that one later. I'd rather work on PP, though....