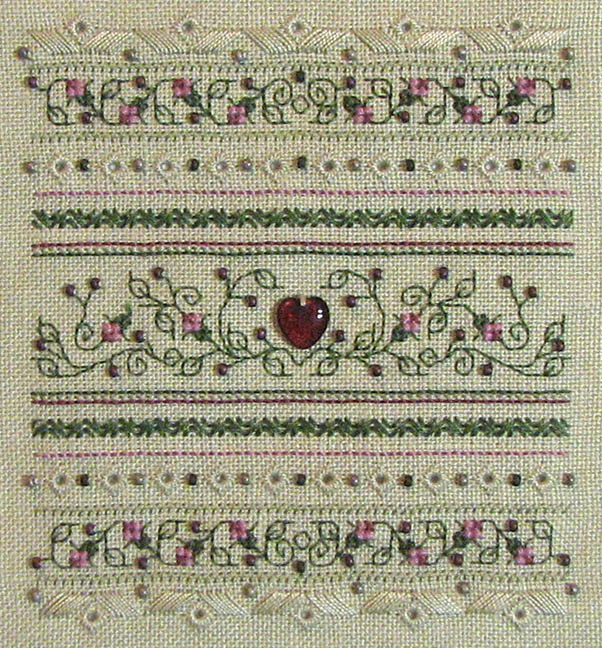 I finished this one last Sweetheart Tree needleroll today! That's the last of the series, and I'm so relieved. While I enjoyed stitching them, they're so similar that it got monotonous at times--and I have a high tolerance for monotonous stitching!
Most of these are done on Wichelt fabric, but the color for this one (champagne) was discontinued. I chose Zwiegart putty instead. Let me just say how much I prefer Zwiegart over Wichelt. Wichelt linen is coarse and see-through. Zwiegart linen is soft and denser. It also seems to have fewer slubs. I haven't really paid much attention to the maker of linens, but the difference is so pronounced, I can't ignore it. I think I'm going to stick to Zwiegart linens from now on, no matter what the design calls for.
Warhammer:
Matt and I have been enjoying playing Warhammer Online. We're not letting it get to addiction level, though. That way lies madness. Once Matt starts the fall semester (in a week and a half), we're going to have less time to spend on it anyway.
My little biter:
Logan got sent home from daycare the other day because he had bitten other kids three times. We emphasize to him how wrong that is, but it doesn't seem to get through. Ah, the terrible twos.
Facebook:
Matt's gone and gotten me addicted to Facebook. It's so weird seeing my classmates from high school--only older and with kids that look just like them.