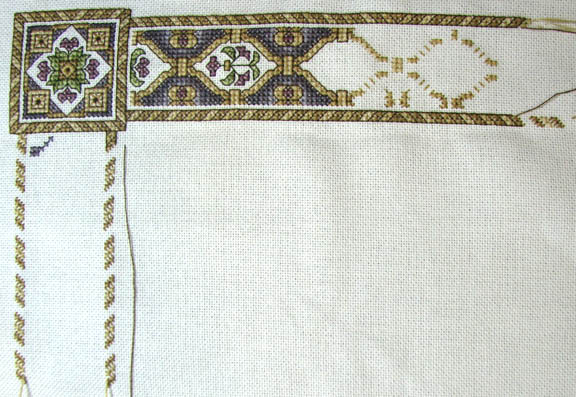 I began this in June but have only now started working on it in earnest. It is very rich looking, and I'm really enjoying it so far. I do need to work on
Maggie the Messmaker
some more since one of my goals for the year was to finish it, but I'm indulging myself a little right now.
Incidentally, I had a reader ask about the Barnabee's Quest SAL a while back and never got to answer (please leave an email address if you have a specific question for me). The SAL was one that a few of us did together and wasn't on a website or anything. I think everyone has finished their pieces now.
Also, Babs asked where I found the Sweetheart Tree needleroll patterns. I found them in a variety of places, and some are sold out.
Stitches and Stuff
has some on their website. Sorry I can't be more help.