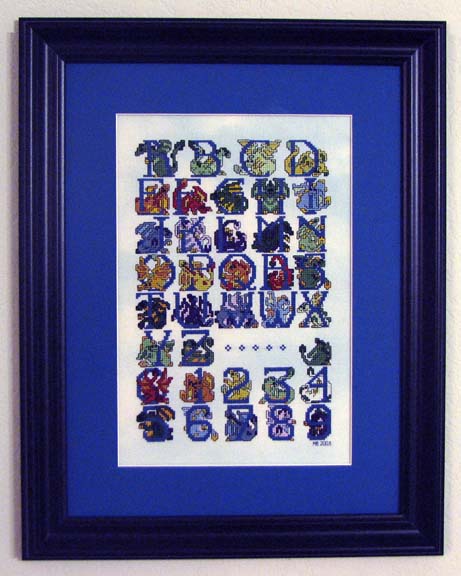 Here is a picture of Dragon Alphabet all framed, as promised. This one reminds me of the days when Matt and I were dating. I'd stitch on this piece while I listened to Matt and his friends game.

Yesterday I put the last stitches on the finishing of my By the Sea exchange piece for Hooked on Exchanging. I'll try to mail it off tomorrow. I think it came out rather nice, and I wouldn't mind keeping it, even though it's not my style. I try to stitch the piece I think my partner would like, not the piece I would like. There's no guarantee I'll get it right, but I try.
Cupcake: Here's yet another cupcake. These were a request from Matt, who loves peanut butter. They were good, especially the icing, but fortunately peanut butter is not my thing. They were safe!