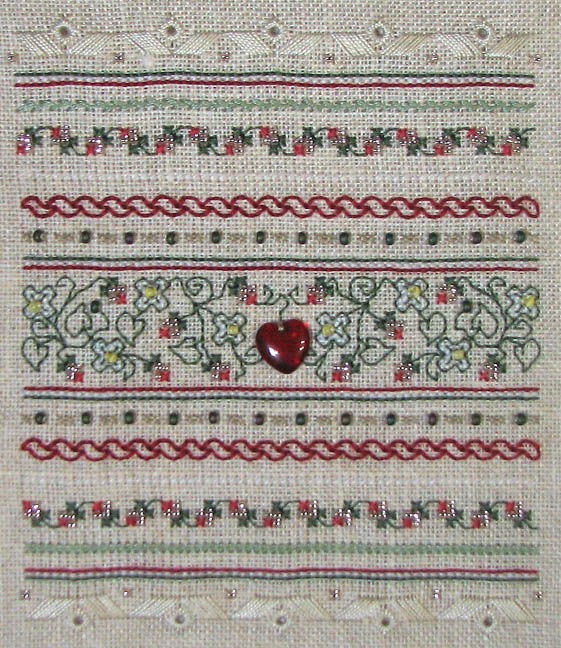 Have you ever liked your mistake better than the way a pattern was charted? That's what happened to me here. I mistook a square symbol for a circle symbol and put beads where there should have been dark red stitches. I thought it looked different for a Sweetheart Tree pattern to have all those beads, but I double checked even! In my defense, the ST charts are tiny, faint, and hand drawn. I did really like the effect; even my mom commented on how pretty it is. Then I saw the symbol correctly on the smaller flower lines and realized what I had done. Normally I would have ripped it out to stay true to the designer's vision. But I really liked it! So I gritted my teeth and left it as is. Click on the photo to get a better look. It's very sparkly.
This is my second to last Sweetheart Tree needleroll, and I have the fabric for the last one. I ordered it along with a chart for the By the Sea exchange, which I'm furiously stitching on. It's a little large for an exchange piece, but it was all I could figure out to stitch.
I also ordered the Weeks Dye Works for Zelda's Hat. My mom bought me a ton of different black fabrics, so I'll need to start that soon.