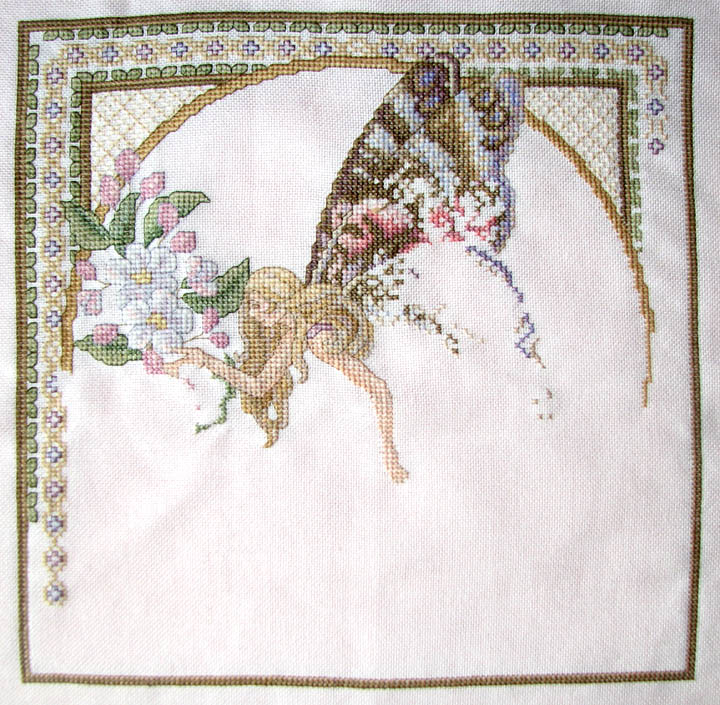 Not much progress this week. Still working on that wing.
This weekend I disassembled
Dragon Alphabet
because Hobby Lobby had not framed it with acid-free materials (after telling me they did). The mat and foam core hadn't burned the fabric, but the frame had! The edges were dark yellow. I washed the piece in Orvus, and it didn't come out at all, as I expected. I brought it to the LNS in Austin to have it redone. The framer is going to use tape or something on the frame to protect the fabric from further damage. I have a few other pieces I need to get redone when money permits.
I also started TW's Lady of Shalott at long last. I've just put a few stitches in, but I feel good about it.
Kid's sick again: Logan apparently picked up a bug at the hospital. He has a runny nose, cough, and fever, and the doctor said it's in his chest now. Poor kid. Oh, and yes, Mommy did get it too.