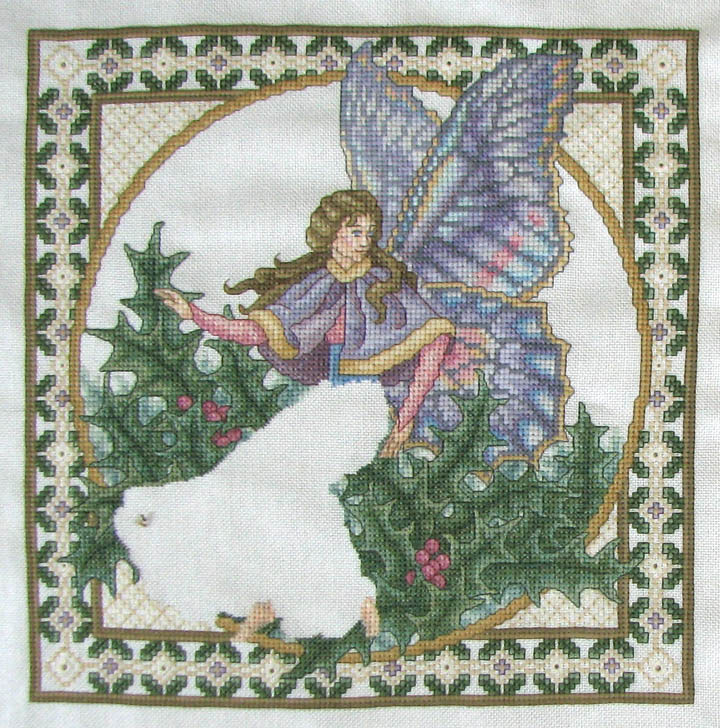 It's the faerie with the invisible skirt! I managed to get more done than I thought I would. The skirt should be easy--not as many fractionals as the holly leaves. Then I'll need to bead the border. No reason I shouldn't finish this week!
After I finish this one, I'll probably concentrate on Skeleton Crew. I've been driven to finish Winter Faerie, so I haven't worked on it at all lately.
I'm happy to report that the entire family is now healthy! I've gone back on the diet, but I'm having trouble sticking to it. My doctor says I'm probably pre-diabetic, and she gave me glucophage to see if that would help with the hunger. When I first tried it, it kept me up at night. I'm going to try it again and see if I can deal with it. This overwhelming, unnatural hunger is pure torture, and I don't mean that lightly.