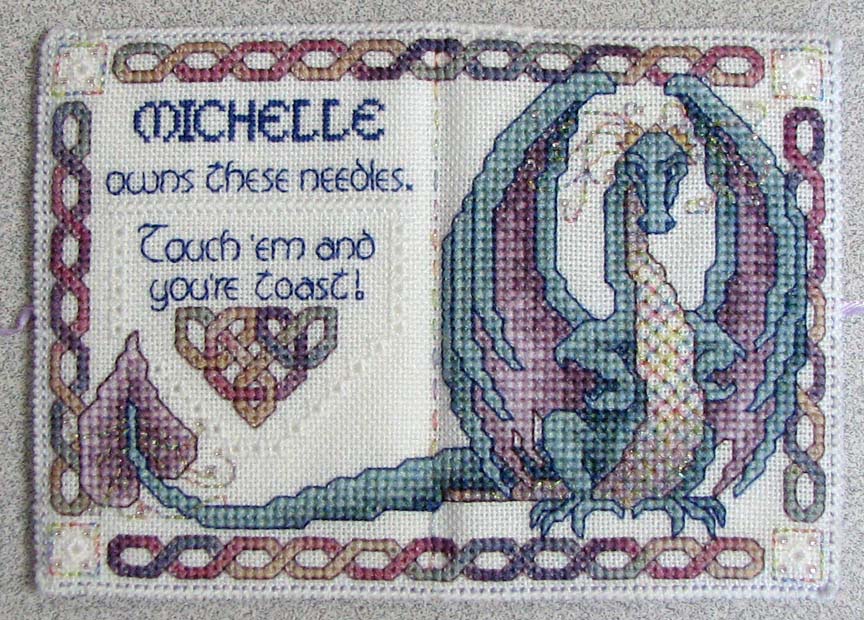 I finished this Teresa Wentzler piece today. Not bad considering I've had to take care of the baby a good bit since my babysitter flaked out on me. I'm going to make it into a needlebook, but I think I want to line it with fabric, rather than letting the back of the stitching show.
I tried TW's recommended way of doing quarter stitches, just making one little stitch, rather than my way of making three-quarter stitches. I'm not sure I like the way the fabric shows through. (Look at the border chain to see what I mean.)
I'm still waiting on my recent purchases. I just hate the waiting.
I was supposed to have Thursday and Friday of this week off, but since the babysitter just didn't show up one day, I'm having to make up my time tomorrow. Bleh.
Baby:
I recently discovered the calming effects of singing to Logan, even with my horrible voice. Just words won't do it, but singing will often make him be quiet. Everyone knows about lullabies and babies, but I had no idea the full impact. Logan also likes toys that make noise, such as his favorite, Leap, who sings the alphabet. His face just lights up. That boy's going to be a musician!