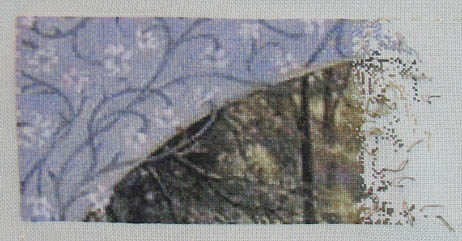 I finally finished page 2! It didn't help that I've been working on small projects here and there.
Today, to reward myself for staying on my diet for an entire week, I ordered some items from Cheryl's Stitchery Nook, a place
Carol
suggested. I want to start Sweetheart Tree's Shamrock Needleroll and Teresa Wentzler's Sun Dragon and Celestial Fob.
I lost my self-control and started TW's Needle Guardian this past week. I had to restart it because I found some faint tan marks on my white fabric. I think my iron transferred some dye from another piece of fabric. That was annoying, but I'm making good progress. It should be a fairly quick piece.
I'll probably work on Chatelaine's Rose Quilt next too.
Diet:
So after a week of staying on my diet, I've lost about 6 pounds. That's mostly water, but it makes me happy. Matt and I really need to do this. We're both looking forward to being able to do normal stuff again!