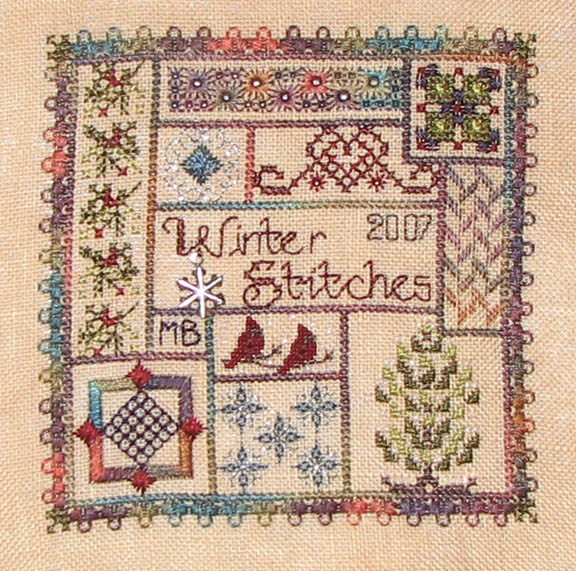 I finished this one up this morning. It's Winter Stitches by Jeannette Douglas. I'll eventually get the other seasons, but I'm trying not to spend money right now. And I need to leave stuff on my wishlist for the holidays. ;-)
This was stitched on 40-count linen, which has to be my smallest count for linen. (I've stitched on silk gauze before--42 count.) I definitely needed my magnifier for this one!
Many thanks to Junette for giving me the chart and embellishment pack for the cost of postage!
I received the floss, fabric, and charms for my remaining Halloween exchange pieces, so I may start on that today. I also want to work on The Awakening a bit.
Baby:
I had a rough few days with insomnia, back and hip pain, and some sick feelings, but I'm feeling much better now. I hope it lasts! After Matt painted the baby's room, we put up a Winnie the Pooh wallpaper border, but of course we ran out. We should get some more in soon. That was a royal pain.