Here are some pics of the baby's room. First, here's the crib. We're going to put a cat net over the top once it comes in. We plan to keep the room closed, but the kitties are sneaky.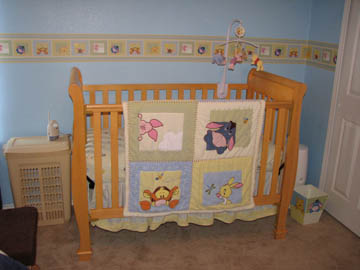 We bought a cordless shade, and it works pretty well so far. The rocker's a little cramped in this corner, but eventually the full-size bed will go. Matt insists the kid should have more room to play, and this bedroom is much smaller than the one I had as a kid.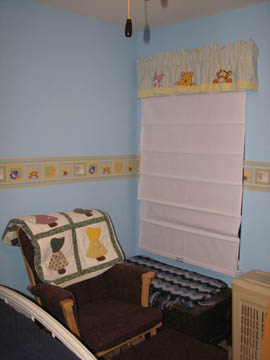 The changing table, which will eventually serve as a dresser for the kiddo. Those are only a faction of the stuffed animals we already have.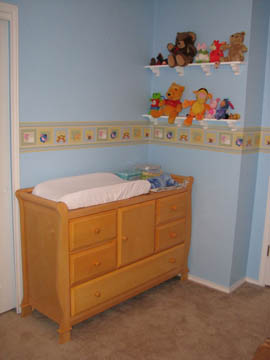 The aforementioned full-size bed, which I'm sure I'll sleep in during the first few months while I'm home and Matt has to work. The kiddo will be sleeping alone thereafter.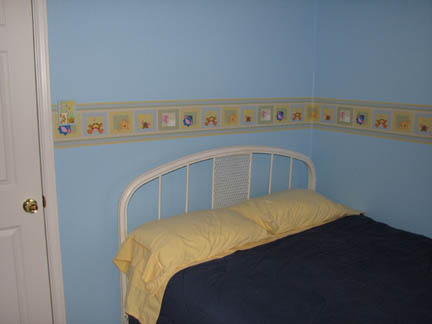 I still don't have any wall hangings, and it seems like we need something. I haven't stitched anything for the baby yet, mostly because I haven't found anything I love.