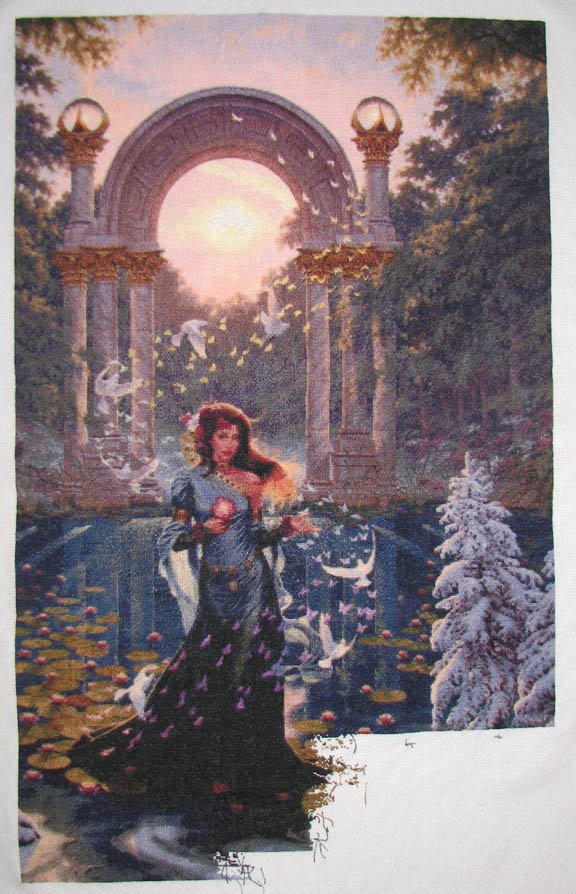 I finally finished the next page. It took a while because I was working on other pieces here and there. Just two full pages and five partial pages left!
I did the finishing of my second Halloween exchange piece, and now I'll work on the finishing for the third piece. We received our names, and I'm very excited. :-) I'll just have to control my spending because I could go nuts.
Speaking of nuts, I signed up for the Harvest exchange too. The due date on that one is in November, so if I start on it now, I'm sure I can make it. What else do I have to do with my time til the baby arrives?
Baby:
I had my baby shower yesterday. Not as many people came as I had hoped, but we had a good time. I got tons of stuff! Baby stuff is just so darn cute. Matt and I didn't manage to finish the wallpaper border in the baby's room, but as soon as we do, I'll take some pics.