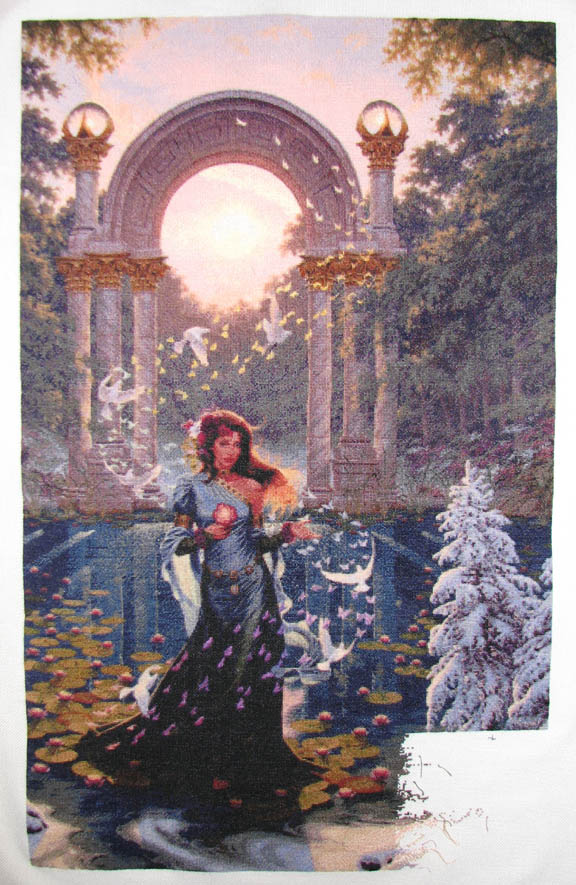 Here's the partial page done. It went really quickly.
I received a chart for a friend's baby keepsake, so I may start working on that a bit. I also started a Christmas ornament, but I haven't decided whether it's for me or for an exchange. I have as many ornaments as I need, really, but I like this one. Hm, might have to keep it.
Baby:
Matt hung the shade and valance in the baby's room today, so it's finally ready for pictures! I'll try to take some tomorrow.