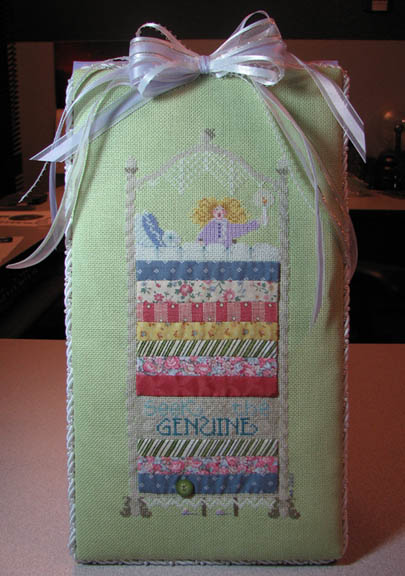 Sherry confirmed she received my package. Here's what I stitched. It's Princess and the Pea by Cross Eyed Cricket. It was supposed to be over two, but that would have made it huge. So instead I stitched it over one. The pea's a little large now, so you can see why the princess has trouble sleeping! My mom sewed the fabric mattresses together. Good thing because it was a pain!
I posted more pics on my
website
(warning, they're large). This was my first flat fold. I also sent her a bunch of stuff.
I'm working on The Awakening at the moment. I might finish the page this weekend. Sue wanted to know if I really could stitch two pages of a HAED in a month. Sure, I use the large-format pages. I stitched 5 pages a month before, when I was gung ho. Now 2 pages are more reasonable because I switch it up with other pieces.