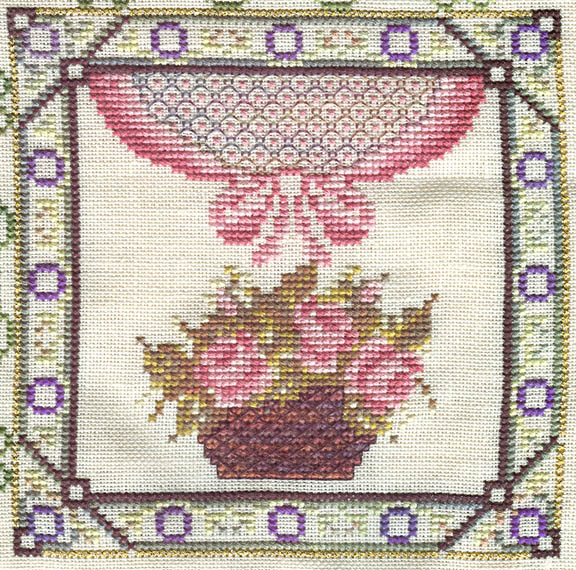 I finished the square this morning. I didn't quite know what to do with the lines in the basket, so I used long stitches and did a sort of weave.
This is a Chatelaine online mystery. I'll add the beads and treasures when I'm done stitching the 16 squares (whew!).
I'll post a picture of the whole thing this weekend when I finish the outer border. I want to spend some time filling that in before moving on to the next thing in my rotation, My Stitching Treasures.
Pregnancy:
So you want to know if I'll find out the sex of the baby early... Most definitely! I need to know what color to decorate in. ;-) My feet have stopped swelling for the most part, but the nausea is still there. We're eating more normally now, and I hope to not gain too much weight. I can't wait til the ultrasound on the 28th to get my first picture of my little raspberry (which is about how big the baby is right now).