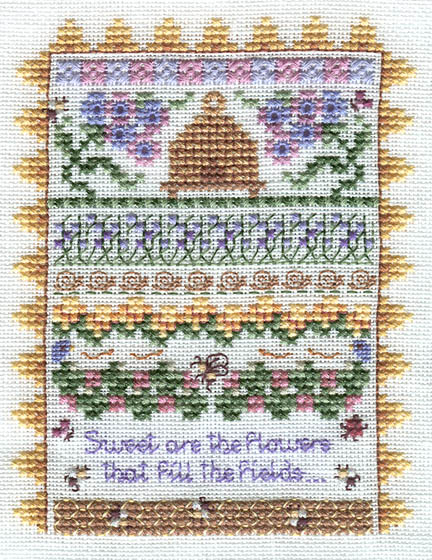 I haven't felt like stitching much this past week, which is very unusual for me. The nausea is making me restless. I had a couple great days, and then the nausea came back.
I stitched on Barnabee yesterday and this morning so I could finish Part I.
I did manage to frog the peacock I had messed up on My Stitching Treasures. I doubt I'll be able to finish it this month like I had hoped. I still have to stitch a page of The Awakening this month, so I'll switch to that Monday.
Reading:
I finished Elizabeth Kerner's
The Lesser Kindred
and
Redeeming the Lost
. Her writing style leans heavily toward purple prose and reads like a romance novel, but there is a good story about dragons there. Since I seem to be in reading mode, I ordered a few more fantasy novels from Amazon last night.
New couch:
We bought a sectional and had it delivered this past week. It's huge. I'm still getting my stitching spot situated, and it has lots of static electricity.
Sleep apnea:
I had my second night of the sleep study on Monday. This time they hooked me up to the CPAP machine. At first they used a mask to cover my nose and mouth. Around midnight I woke up with a terrible feeling of claustraphobia. I held out as long as I could and finally ripped the mask off. They then gave me a mask just for my nose, and that worked much better. I passed out and didn't move until morning. The machine is weird; it blows air into your nose so your airways don't collapse as you sleep and cut off oxygen flow. So breathing out is a little bit of work. I just hope I can get used to it when I get one for home.