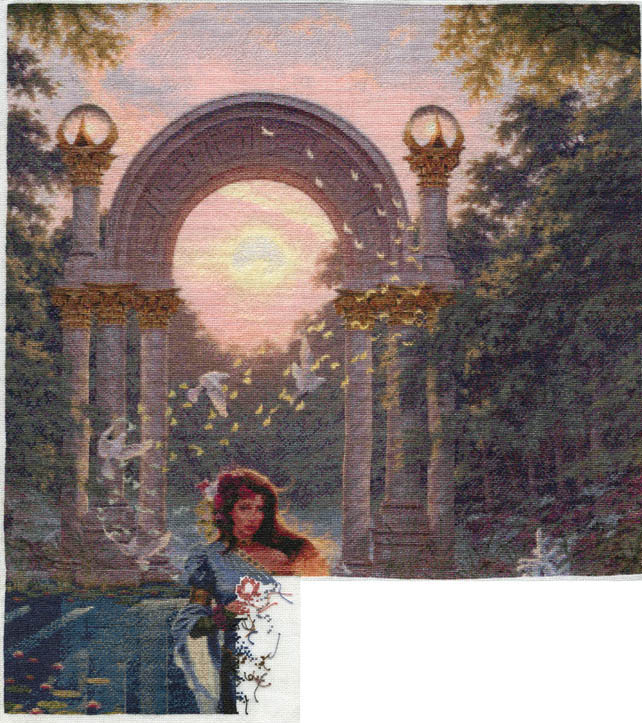 I hate Blogger sometimes. It just ate my entire post!
Anyway, I finished the page. I just need to do one more this month. My
website
has a larger pic and specs.
Next I'll work on the HAED RR. I need to make up some lost time since someone eventually dropped from the group. I've already warned the group that my pregnancy may cause some problems. They seem pretty tolerant. :-)
Matt:
Today is his birthday! My sweetie is 35! We had Jack-in-the Box for lunch, cake, and later spaghetti. I'm going to hurt later. I bought him some DVDs and some roleplaying books that he wanted.
The house:
Matt nixed the idea of selling the house this year. He said it would be too difficult to pack everything up if I were pregnant. I guess he's right, though it's very disappointing. I really don't like this neighborhood anymore, and it's not where I want to raise my child (even though there are kids everywhere).
Reading:
I forgot to mention I finished Mercedes Lackey's
Wizard of London
. I loved it, of course. I also finished
One Good Knight
, which wasn't quite as good.