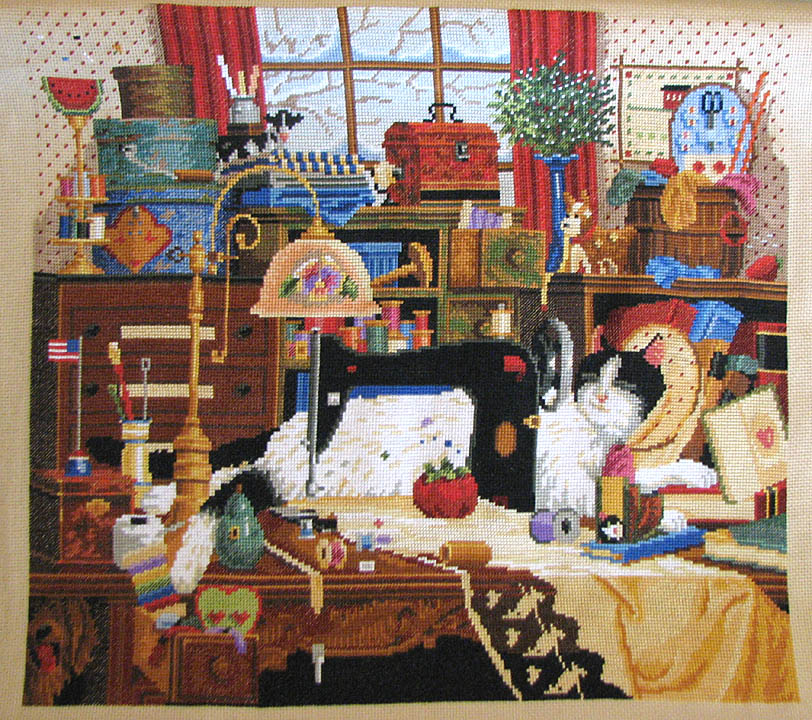 I finally finished all the stitching! Now I need to do the part I've dreaded, the backstitching. After reading the instructions, it's not as bad as I thought, but there's a lot of it. Hopefully the next update will show it completed!

My mom offered to get a piece framed for me, so I've decided to send Jill Rensel my TW Castle Sampler to get framed. I may also send The Awakening, my big HAED piece, and pay for that myself. I'm terrified of mailing them, but Jill does such great work at affordable prices that I just need to do it.

Good news: My husband passed the FE exam, which is a precursor to becoming a PE, a professional engineer (the rest includes working with a PE for five years and then taking the PE test). I am so proud of him.