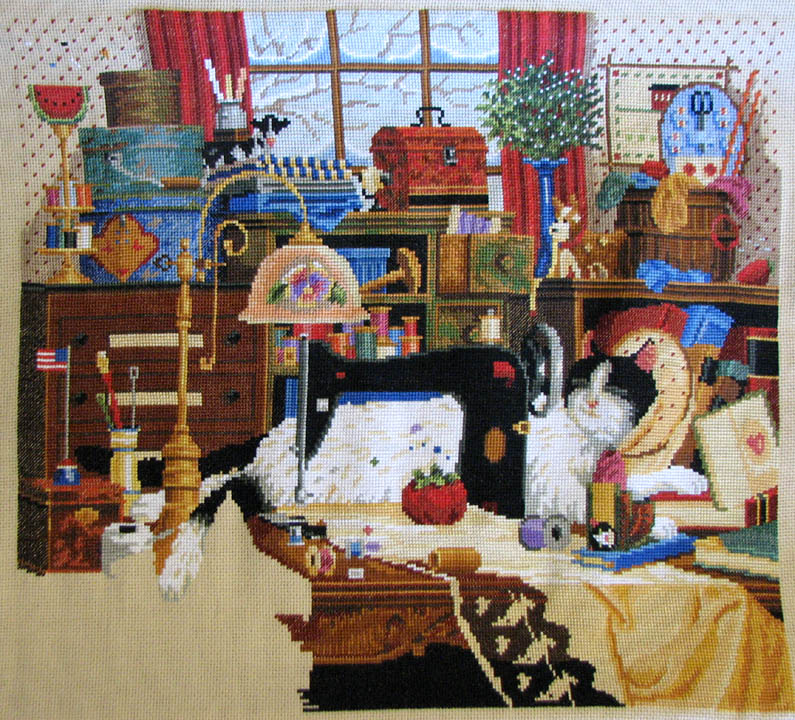 According to my records, I didn't work on this piece at all in 2010, even though it was one of my goals. Time just got away from me, I guess. I put this one back to work after my last exchange piece was done and after I ran out of floss for Victoria Sampler's gingerbread house (I now have the floss, but I think I'll keep working on Maggie for now). I've made pretty good progress on it, and I may actually finish the cross stitching this month. I'm dreading the backstitching because it's a Dimensions Gold kit and has very complicated instructions. And they say Teresa Wentzler pieces are tough! I'd prefer that any day.
Diet: My weight loss stopped completely after our vacation last summer. I went back on the carbs, and they were my downfall, even with Lap-Band surgery. And for those who don't know, you still have to diet with the Lap-Band. It's supposed to take care of the hunger, but it's not working for me right now. I need to go in this month and get the band tightened.
The potty-training saga: We were so frustrated with Logan's lack of interest in potty training. We tried M&Ms as a reward. Nope. Then we tried giving him a car when he pooped in the potty. Bingo! It took him about two weeks to figure it out. Now he's wearing underwear and going to the potty by himself. Heaven! He still has occasional accidents and has to wear pull-ups at night, but we're so happy that light switch finally turned on. Now we're trying to ween him from getting cars every day....