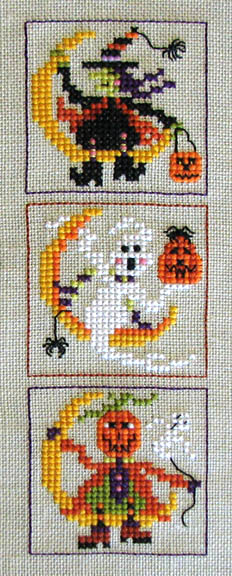 I finished yet another Just Nan the other day. They're like candy!
Chris
sent me this chart in last year's Halloween exchange. I'm planning on making this into a tiny bellpull.

Sadly, I think I've finished all the little Just Nans in my stash that I can without buying fabric. I'll have to give it another look-through and see.

I've almost finished my current panel on Legends of the Spellcasters. I haven't felt like stitching much because I've been sick, but I think I'm back on it. Pics when I do!