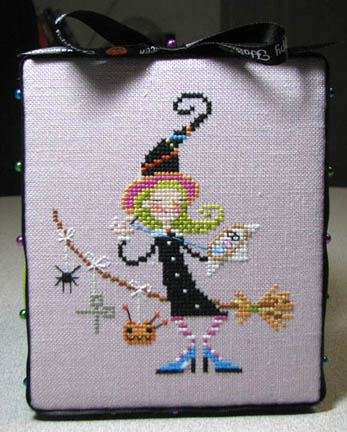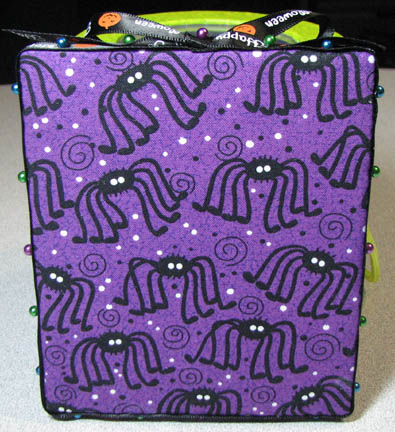 I completed the finishing of Stitchie Witchie by Brooke Nolan as a rather large pinkeep. I used some fabric and ribbon that I received in an exchange too!
Remember
Zelda's Fancy Hat
I was selling in a charity auction at work? It sold for $26, and the minimum bid was $25. Rather disappointing.
I'm still searching for the right colors of ribbon to finish the needlerolls. So far Wal-Mart, Joann's, and Hobby Lobby have not had what I'm looking for. I even looked online and haven't had any luck yet.