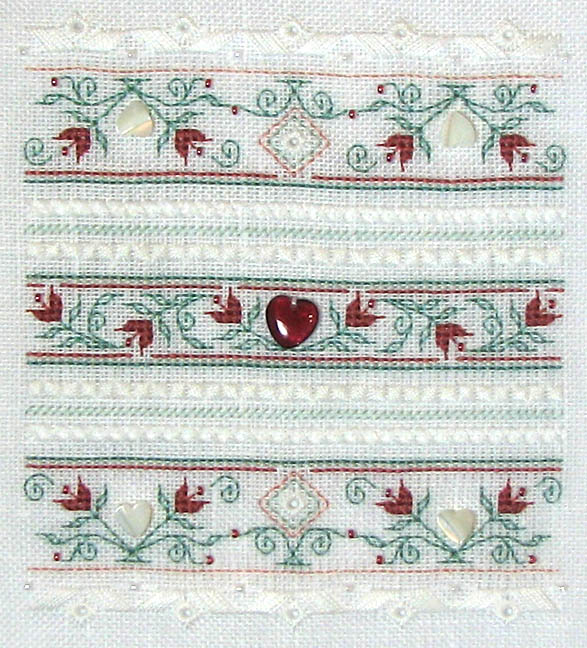 I finally finished this Sweetheart Tree needleroll. I've been working on it here and there for over a month. I'll turn it into a needleroll later, when the mood strikes me.
So I now have four more ST needlerolls to go. I plan to do them all because I'm a completist. I have to admit they're getting tedious by now because they're all so similar, but I just have to look at my basket of needlerolls to know it's worth it. I think they're so pretty.
I made a small purchase recently. I bought a "beading mat" in order to make the minimum order when I needed to replace my plastic bead case (which I shattered). What came in was a thick piece of fuzzy fabric, kind of like velour. I was skeptical to say the least. I tried it today, and it's actually pretty nice! My beads don't go skittering across my desk anymore to land somewhere in the carpet (and accompanying dog fur) where they're lost forever. I also picked up a little wooden bellpull rod; I can never find those when I need them.