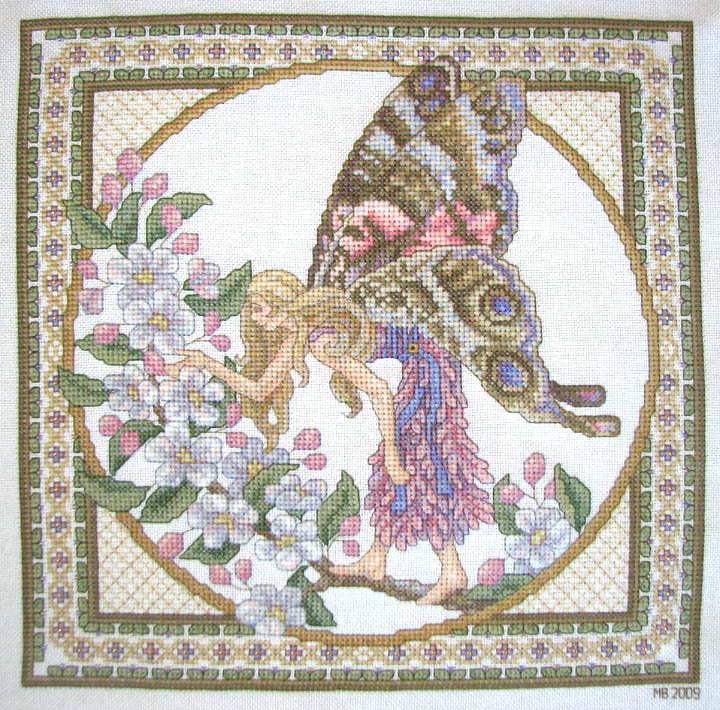 Here she is! This one definitely took longer than the other two. I think it just had more confetti to it. I also didn't preblend my floss on this one. Oh, and there's Warhammer Online, which we just started playing....
So to talk about recent stash acquisitions... When I went to Ginger's this past weekend, I picked up
Bewitching Cross Stitch
. She said she orders one copy at a time, and they keep disappearing! So I obliged and made this one disappear. I also picked up an embroidery pattern,
Zelda's Fancy Hat
. Matt spotted it, and he knows how much I like Halloween items. I haven't done embroidery in a long time, but I just have to do this one. I'll need to go shopping for some black fabric. Also, today a pattern came in from an eBay auction, Quilted Bear by Just Nan. I have been looking for this one for a long time, and now I have it!

What to start next...I may work on Lady of Shalott or one of my other WIPs. We'll see what bubbles to the surface.