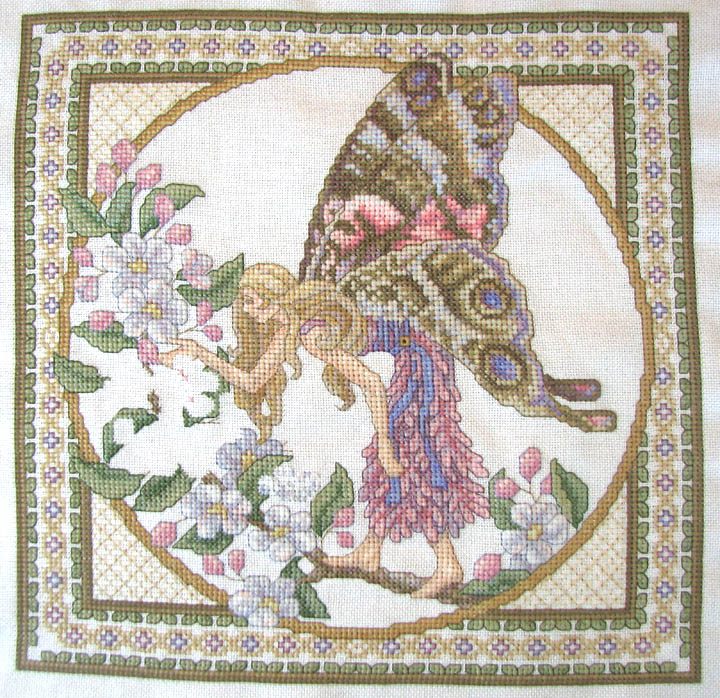 Not far now! I should be able to finish the stitching and beading this week.

I made a trip in to Austin this weekend to pick up my reframed Dragon Alphabet. I'll get some pics up soon. I also bought a few items at Ginger's, which I'll tell you about too. ;-)

Cupcakes: It's time for another cupcake. This is marble cupcake, and it tasted great. It's very light, though I kept choking on the fine texture. You shouldn't breathe in your cupcakes!